Spring has arrived and it's time to put the winter wardrobe into storage and prepare yourself for spring! Or is it?! In Ireland it's better to always have your winter wardrobe on hand because you never know when you'll need a hood or a pair of heavier jeans to keep out the wind and rain! But positive thinking is key when it comes to Irish weather! I always find myself buying new clothes in the hope that I get the chance to wear them in the finer weather, more likely than not though I end up under a heater in a restaurant or bar !!
So what should we look out for this spring? What trends are making their walk down the catwalk? And are designer clothes really that practical for everyday life?
#1 Mixed Prints
Now I get it, stand out from the crowd by  being bold in mixed prints – wearing clashing patterns and colours and generally getting noticed. I think this can be done tastefully by mixing up accessory prints and sticking with solid colour for the main outfit pieces. But if you want to stand out for the wrong reasons, wearing clashing print without any thought is a major no no for me.
But this is just me, who's with me? Would you walk through your town in mixed print? How brave are you? I'm not that brave!
Take this example, to me this looks like Ace Ventura Pet Detective meets Beetlejuice!
#2 Animal 
I'm said to say that I only have one animal print piece – a midi leopard print skirt. I need to sort this out and but one or two more pieces!
One print I absolutely will not be buying however, is snake. Snakes freak me out so much that even looking at someone else in snake print makes me feel nervous!! Maybe not nervous but it creeps me out.
This Pickclick skirt is fab. I love the red and black, I think they really complement each other.
I also like the fact that the print isn't too big and gaudy. A skirt like this can be worn many different ways, for all occasions. Change it up a bit, think outside the box.
#3 Wordy
This one I really like. Nothing says "I've got confidence" more than striding around with a slogan across your chest. It's empowering! Words are powerful and anyone willing to wear them is deemed powerful.
Depending on the top, it could be suitable to wear the wordy piece on a night out. I've seen this trend worn well, especially when the slogan is nonsensical – nobody likes a preacher so be careful what slogan you wear.
It doesn't always have to be a statement.
I think they can be a fun and cheeky way to show off your personality. Like this top from Pretty Little Thing.
#4 Polka Dots
I confess that this is one of my favourite trends. I think polka dots, when done right are cute and feminine. But obviously polka dots ca be done wrong. For example:
But when done right, they're sophisticated. Just take a look at these celebrities below:
#5 Silk Scarf Prints
This one is interesting. It's very much, what I would call a 'Catwalk Trend' in that it appeared on the catwalk and that's where it'll stay! Would anyone really run to the local supermarket to do the grocery shop wrapped in what looks like a scarf ? Just a scarf. And a silk one. I'm pretty sure my granny had silk patterned scarfs. Is anyone else into these? Do you think you'd give them a try?
Son't get me wrong, some of these designs are preppy and youthful and I do like them. Youthful colours and designs – I'd definitely invest in one or two.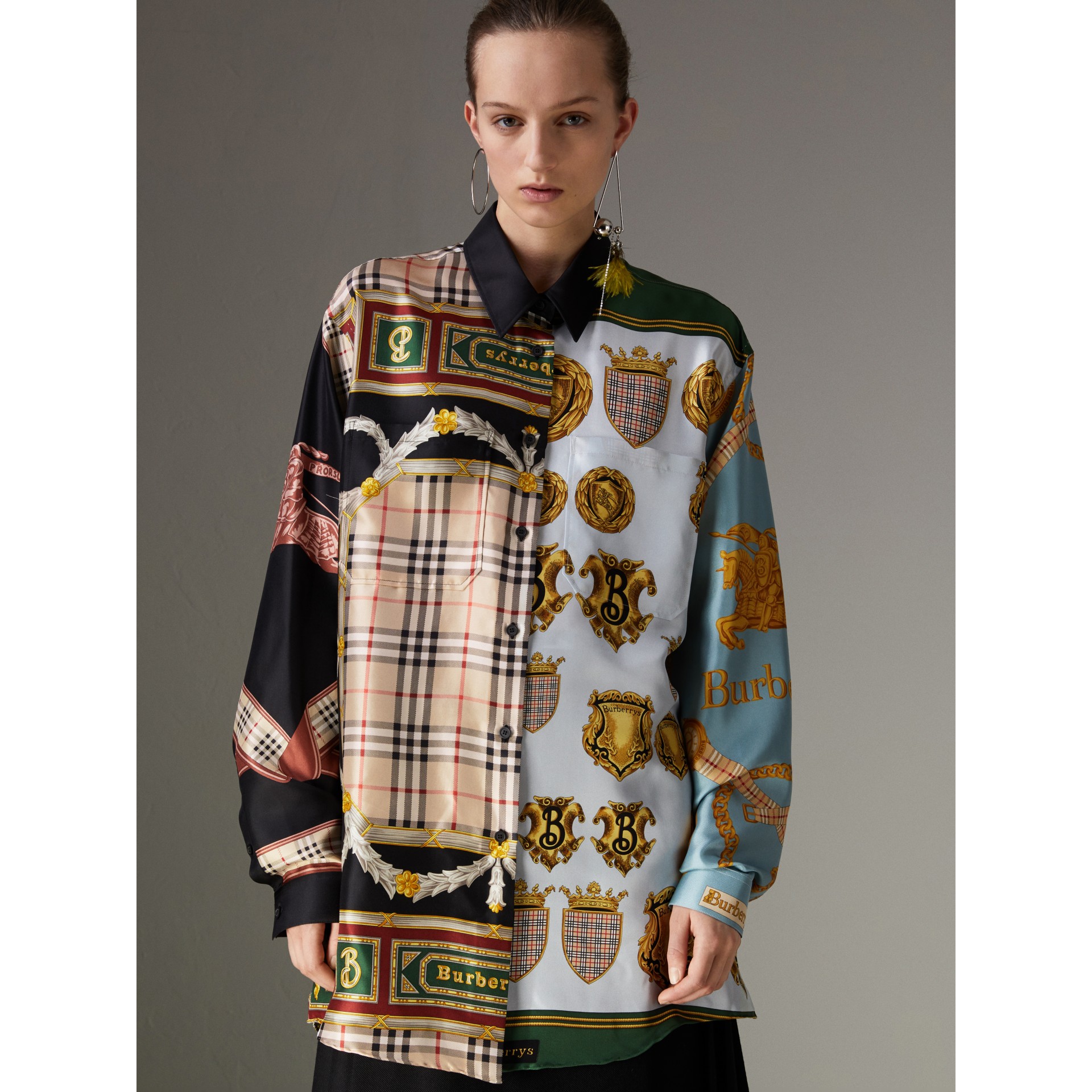 This is a bit too patterned for me.
Too much going on.
Versus….
This is definitely a more youthful pattern and it doesn't remind me of my granny's scarf so that has to be a plus.
So this concludes my five most interesting trends for spring 2019. I'm off to shop!
xx