With Summer upon us, a new hair style is a tempting option for many. A heatwave in Europe and nice weather here in Ireland (finally!), swapping those long tresses for a cool neck sounds like just the job. Long hair has been fashionable for quite some time now so is it a time for change with a stylish bob or trendy lob? Lets see what some of the celebrities have gone for before we make any harsh decisions!
First lets have a look a few bobs. Bobs have come a long way from the bowl and scissors look. A bob is a short to medium length haircut that hangs around the jawline.
#1 The Kardashian's Blonde Bob
Who even made the Kardashian's famous? I'd never usually turn to these ladies for inspo but, regardless of my thoughts on the Kardashians as people, their hair looks good !
Khloe's waves are fabulous, they make her hair look fuller and I think the waves make her face look softer. In fact, I think waves have that effect on most of us.
As her t-shirt states 'happy', I think she's giving off happy vibes and her hair is helping her achieve this new attitude. On an Instagram post, where she shared a picture of her new look, she told the world that she loved her new look and felt she was getting her "mojo back" after giving birth. Go you Khloe!
Anything you can do I can do better….
Kim Kardashian West's new sleek bob is a standout hairstyle too! The side parting is something I'm not sure about with a bob but in fairness, Kim's hairdresser has nailed this – of course. Can this family do anything wrong?!!
Enough about the Kardashians!
#2 Dua Lipa Rockin' the Bob
Before and after pictures of Dua Lipa have me in two minds if she made the right decision to go short. The bob definitely makes her look older, as it usually does to most. It does suit her the more I look at it, but it's a bit too short for me. However, she seems to be rocking this cool new cut Dua Lipa style!
#3 Vanessa Hudgens Full Bob with Fringe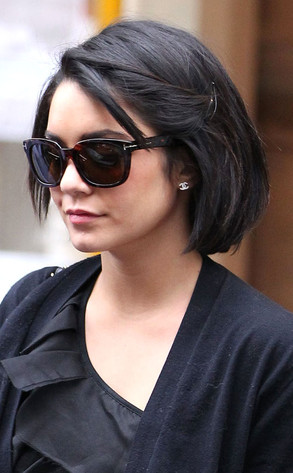 Love it !
This casual snap of Vanessa shows how ordinary folk (aka me!) might look when we're not red carpet ready doing the grocery shop! A simple clip and away you go!
I really like this bob, her hair looks really full and I think it suits her with a side fringe (not the full fringe, yikes).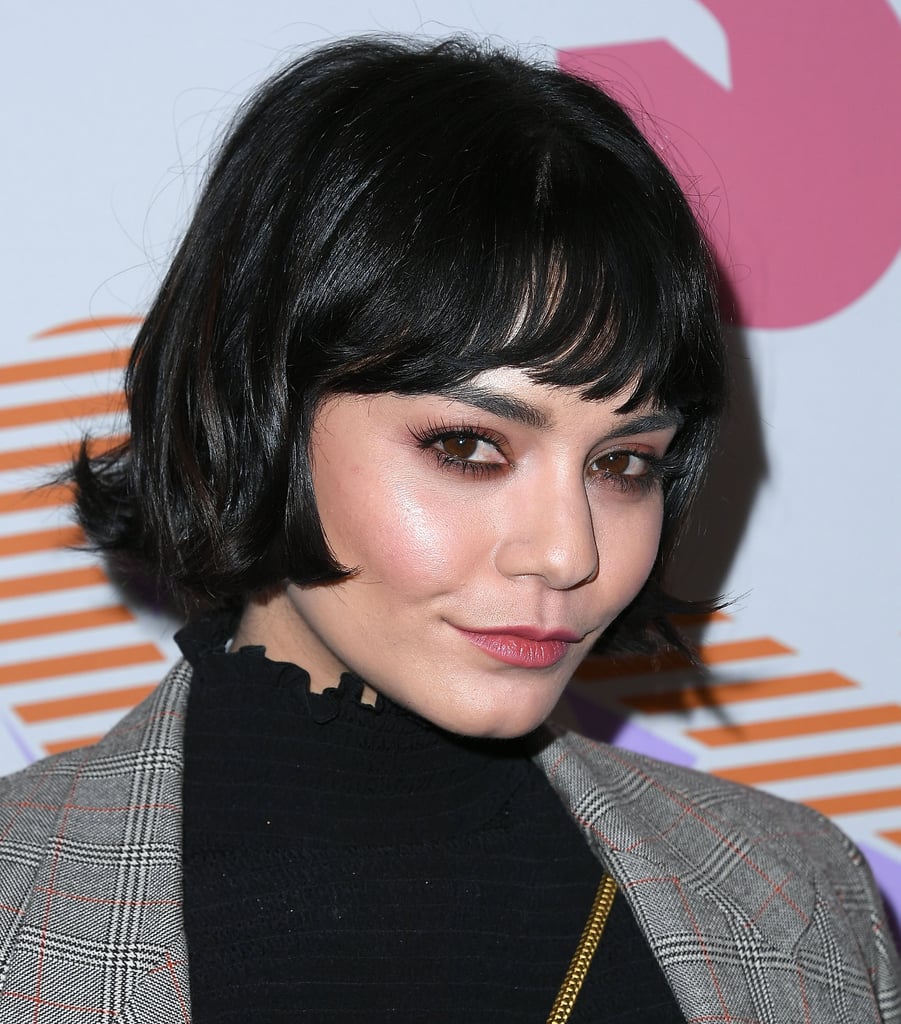 That's enough of the bobs, lets look at the lobs! But what is a lob? Basically a lob is a long bob. This haircut is cut just above the shoulders, so it's slightly longer than the standard bob. Seriously, you'd need a degree before a trip to the hairdressers!
#4 Margot Robbie Stay Classy
One of my favourite celebrities. Margot Robbie tends to stick to this length and why wouldn't she? It's hard to beat a good thing and this look is fantastic on Robbie, it really suits her.
#5 Mila Kunis Dark Lob
It shocked me to see Kunis's hair so dark. The cut is great, this lob really suits her – I think is opens her face up.
This is probably the perfect length as Mila is still able to tie her hair up and get it out of her face. No haircut would make this stunner look ugly!
#6 Christina Milian Wavy Success
If curly hair is your thing, Christina is your guide! Bouncy curls and high humidity can create a curly mess. This lob is the perfect solution for a those hot summer days.
Personally, I think the lob is more fashionable and gives you more options with regards to having your hair up and down. I love being able to tie up my hair, especially if cooking. The bob would leave it's owner with a eyelash for a ponytail, if like me your hair is fairly thin.
I hope this provides some inspiration for you to go out and chop that mop!!